What to expect from your One-Day Course
WHAT TO EXPECT!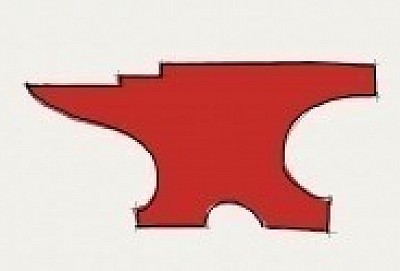 All courses start at 9.00 am with coffee/tea and biscuits.  
Richard will outline the format for the day, talking through health and safety, followed by an introduction to the facilities.  
As a blacksmith for a day, participants will experience working in a modern blacksmithing workshop, Richard will quickly put participants at their ease with his personal history, from his early days as a beginner, with all the hardships of learning the craft, to the present day.
On your walk through the workshop, the large machines and equipment will be introduced and their operation demonstrated.
Upon arriving in the forgework area, Richard will give a short demonstration by making a fairly simple Item for you to copy, fully explaining the function of the variety of tools, as well as techniques used in the making of the item.
You are soon underway, working within a small group of up to five people, but with individual tuition throughout the day.  Richard will be on hand, at your side to give tips and encouragement, just when they are needed, you will not be left to struggle with any of the processes.  Yes, it will be hard, at first, but through the day the new skills you are learning will become easier.
You will work at your own pace, using traditional blacksmithing tools such as hammers and tongs, heating the metal in a coal fire or gas furnace to orange colour, then hammering the hot, relatively soft metal, into various shapes, forms and sizes, working with the various hand hammers on an anvil.
As Richard will tell you, you are in his working environment, to 'be him' for a day.  You will have the opportunity to work on the powerful blacksmithing machines, for which you will have full instruction. 
Your individual forged pieces and projects made during the course are yours to keep and take home to 'Wow' family and friends.